✌️ As part of the MeDInno Project, on Friday 16 July 2021, at Castello Stella Caracciolo of Palagianello, UPI Puglia (Regional Union of the Apulian Provinces) organized the second itinerant show cooking, in collaboration with IISS PERRONE of Castellaneta. 👩‍🍳‍🍳🍷 A...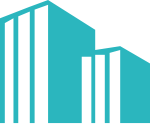 Innovation & Competitiveness
This webpage has been produced with the financial assistance of the European Union. The contents of the webpage are the sole responsibility of the project partners and can in no way be taken to reflect the views of the European Union, the participating countries, the Managing Authority and the Joint Secretariat.