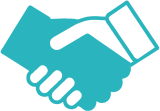 Project Partners
The project is implemented by the Region of Epirus in cooperation with the Association of Transhumance Stockbreeders of Epirus, the Union of Provinces of Puglia, the Confederation for Italian Farmers of Bari and the Chamber of Commerce of Foggia, while the Greek Italian Chamber of Commerce of Thessaloniki participates as an observer partner.

Actions
Multi-level actions supporting ruminant farming and agri-food enterprises based in local dairy & meat tradition of the Greek-Italian area. Development of new products, Innovative processes, Specialised studies, Workshops for stakeholders, Branding strategies and promotion activities are some of the project actions.  

Impact
Increase in popularity of the local agri-food products and production of new meat & cheese products providing growth opportunities for micro & small enterprises in the cross-border area.

Budget
The total budget of the project is 841,712.40 €, being co-funded by the European Union, European Regional Development Fund (ERDF) and National Funds of Greece and Italy.

Duration
The total duration of the project is 24 months. The project started on 1 November 2018 and is expected to end on 31 October 2020.

Participating Countries
The project is being implemented in the framework of the Interreg V-A "Greece-Italy 2014-2020" Cooperation Programme.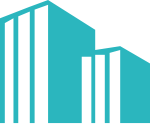 Innovation & Competitiveness
This webpage has been produced with the financial assistance of the European Union. The contents of the webpage are the sole responsibility of the project partners and can in no way be taken to reflect the views of the European Union, the participating countries, the Managing Authority and the Joint Secretariat.