Greece
The rural economy of the cross-border area on the Greek side is specialized in livestock farming where sheep and goat farming, poultry farming and pig farming have a prominent place in the whole of domestic production. The livestock units are scattered in the Region except for the north and south-east. Poultry farms are mainly located in the Regional Unit of Ioannina and the plains of Arta, the pig holdings are concentrated in the area of Filippiada and Aitoloakarnania, while the bovine holdings are mainly concentrated in the Regional Unit of Thesprotia and the mountainous area of Pindos. The primary sector has a significant bearing on the economic development of the region.
More specifically, in the cross-border area of Greece, are located the 22.1% of the livestock holdings and 7.4% of the country's livestock. The largest number of animals is recorded in poultry, followed by sheep and goats. Indicative of the dynamics of sheep and goat farming in the Region of Epirus is the fact that 10.7% of the sheep holdings and 7.4% of the goat holdings of the country are concentrated there. The pig sector has a significant potential especially in the Regional Units of Preveza and Arta (triangle of Filippiada) with vertically integrated and rationally organized units. 
Milk and its products constitute an important product category for the Region of Epirus, being a cornerstone of the local economy and society, and especially supporting the mountainous rural and border regions. Epirus offers to the Greek market and abroad, traditional products with special characteristics, which retain their typical traditional taste and their nutritional value. Using fresh milk as a raw material and with respect to tradition, in the Region of Epirus are operate some of the largest milk and cheese production industries, offering the consumer pure foods of high nutritional value, some of which have been described as PDO products (Feta , Kefalograviera, Galottiri and Metsovone cheese).
Italy
In the cross-border area of Italy, the agri-food sector is the driving force of the local economy. Both crop production through the production of cereals and tomatoes, as well as livestock production, mainly through sheep and goat farming and dairy cows, contribute significantly to the local economy and to the economy of Italy in general. Apart from the primary sector, the processing and standardization sector of food is also very developed in the region. Of particular importance are standard cheese products produced in the region. These products also have a significant export share.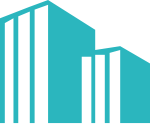 Innovation & Competitiveness
This webpage has been produced with the financial assistance of the European Union. The contents of the webpage are the sole responsibility of the project partners and can in no way be taken to reflect the views of the European Union, the participating countries, the Managing Authority and the Joint Secretariat.