PRESS RELEASE Implementation of branding workshops for cheese and meat products at Patras, Preveza, Corfu and Ioannina 13 January 2020 Aiming to the development of an integrated strategy for the promotion of the local agri-food products and the production of...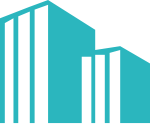 Innovation & Competitiveness
This webpage has been produced with the financial assistance of the European Union. The contents of the webpage are the sole responsibility of the project partners and can in no way be taken to reflect the views of the European Union, the participating countries, the Managing Authority and the Joint Secretariat.